Several cities in North America had travelling photographers who would stand on the street corner taking photos of the passing people.  These resulted not only in a candid snapshot of the person, often lost in thought or enjoying an adventure in the city.   In Vancouver, a well known photographer named Foncie has gained a lot of fame lately as more and more of his photos have begun to resurface (http://fonciescorner.knowledge.ca/about-foncie/)  but there were others - like this one by 'Vancouver Walking Photos'.   In this photo of my Grandmother, a restoration of the signs behind her show the name of a long gone establishment by the name of the 'Strathcona Hotel'.  Why did she look so worried?   Her eldest son had just been drafted into WWII and was leaving to go overseas.  She was a trip to Downtown Vancouver to pick up some things for him before he went.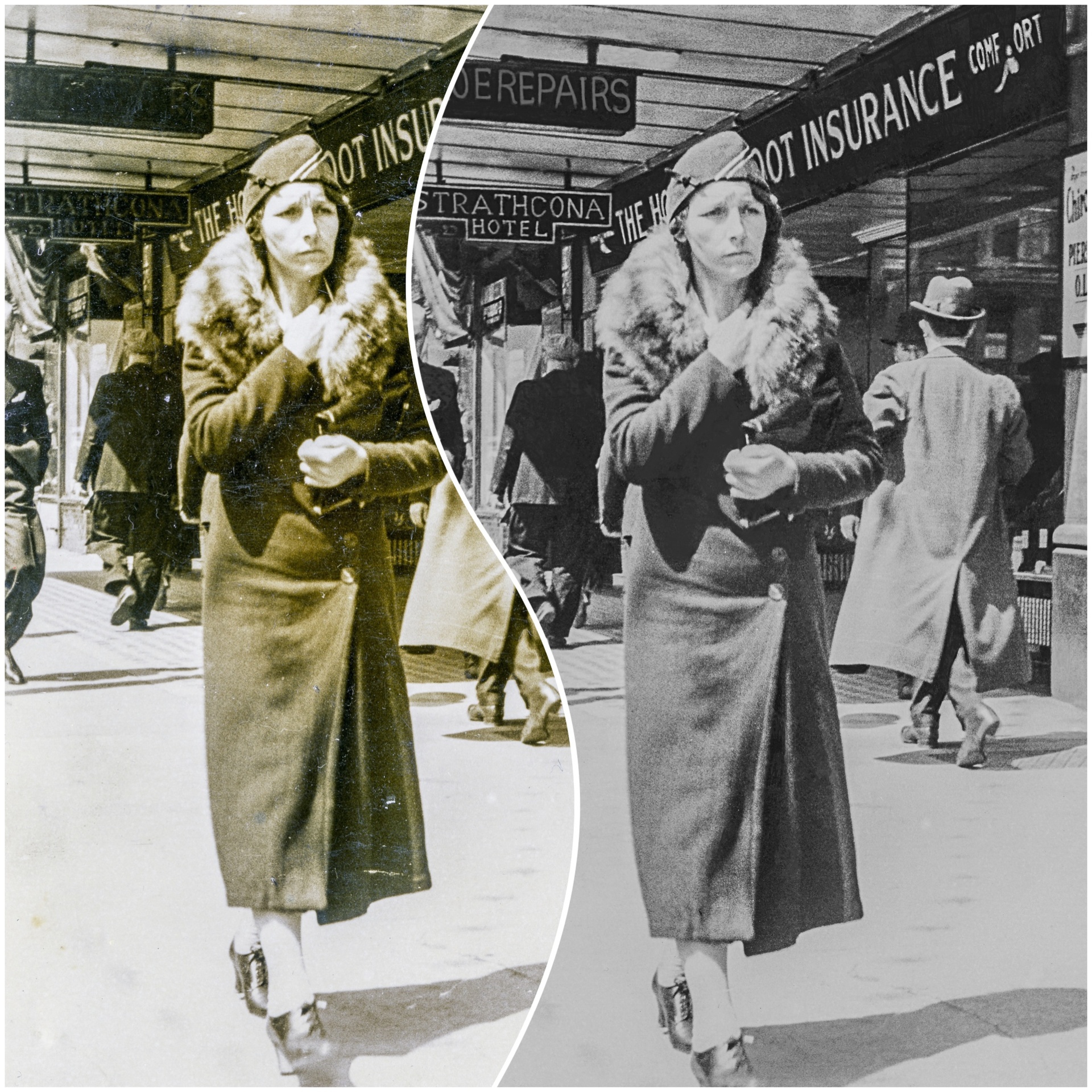 Scanning at a high resolution prior to performing restoration, you can achieve a much more realistic and strong level of detail.   This was taken from a Kodachrome slide from approximately 1965.   Note the extra detail now noticeable in the photo on the right.  Even the shades of hair and shadows on the pants are now noticeable.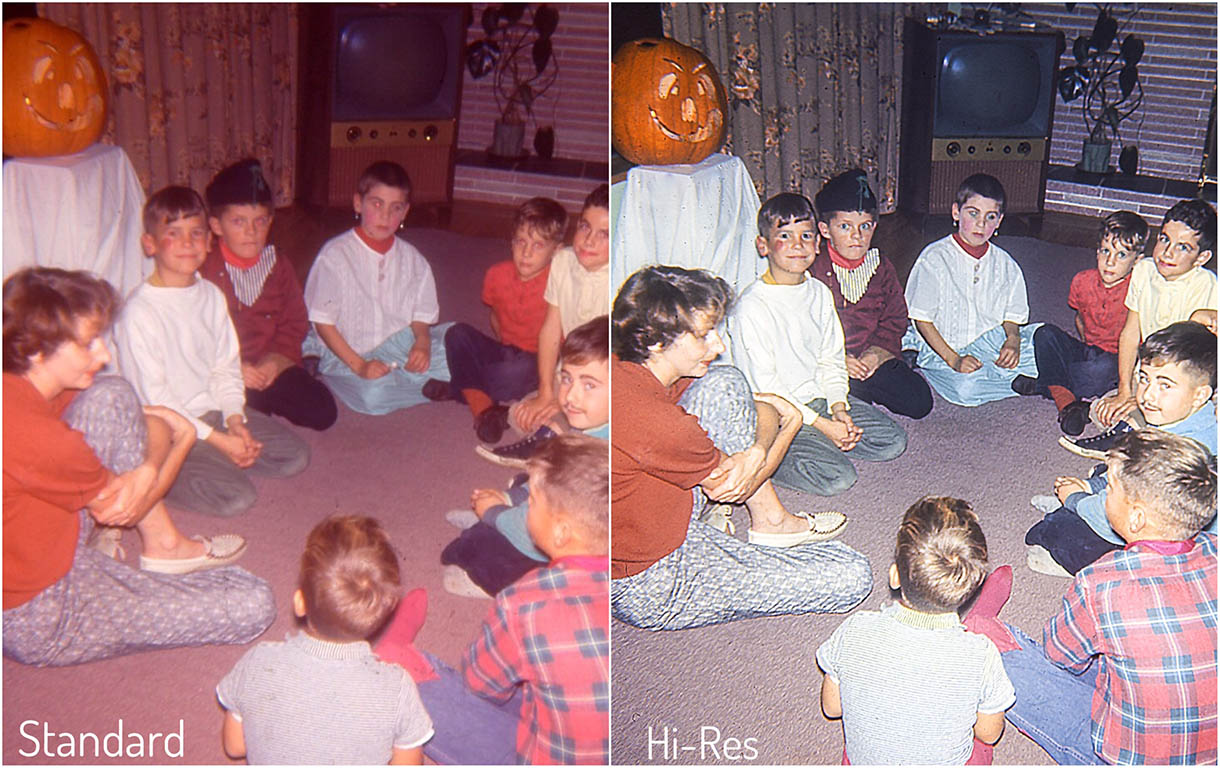 One of the most rewarding parts of restoring an old photo is the detail that you might uncover.   In this photo of my Grandmother, my Aunt Jean and my Uncle Charlie from approximately 1917 in Asquith, Saskatchewan, the restoration revealed not only the beautiful eyelets on my Aunt's dress but also beadwork on my Grandmother's dress that was not even visible in the original.   Not to mention some gorgeous shoes!